Robotic Colorectal Surgery is one more new tool to help patients who may otherwise need open surgery and a long painful scar with prolonged post operative recovery. However not all cases of colonic or rectal cancer require robotic colorectal surgery. Most cases that I deal with can be better served by a totally laparoscopic approach. The total laparoscopic approach (see section on laparoscopic surgery) that I use makes use of 3 ports only usually and recovery is very rapid. Most cases of right colonic cancers or upper rectal cancers can therefore be operated with a total laparoscopic approach. Sometimes however, where the cancer is in the low rectum or the patient is very fat and the pelvis very narrow as in many male patients, then the use of robotic colorectal surgery will be useful. The robot is useful as it can imitate the surgeons wrist and fine finger movements and allows for complicated 7 degrees of movement which traditional laparoscopic surgery cannot. I normally talk to such patients to help them understand that using Robotic surgery at this stage if needed will be beneficial to them.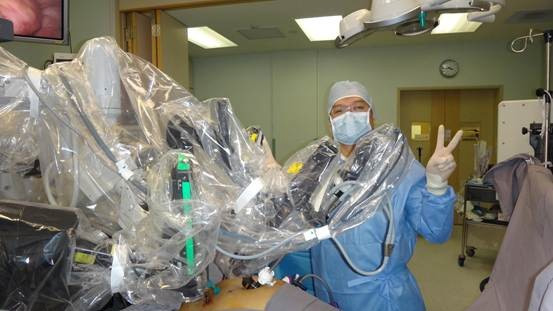 The robot has several arms and these need to be inserted into the patients abdomen before surgery can take place.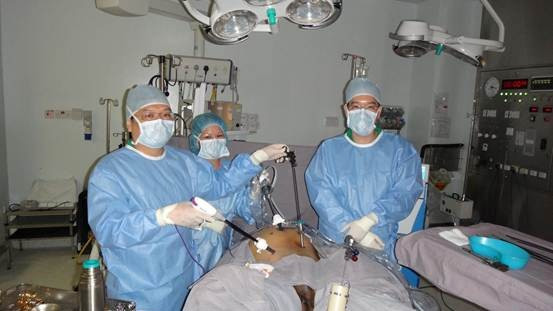 Robotic colorectal surgery requires 2 surgeons and may increase the costs over normal total laparoscopic resection of the rectum.